Spring Decorating Tips for Brightening Up Your Living Space
March 28, 2022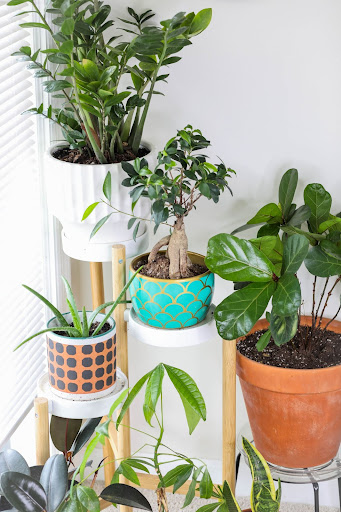 The season has shifted, the sun is shining and the weather is getting warmer! These spring decorating tips will help you brighten your living space and bring the spirit of the season into your home at The Abby!
Indoor plants
Bringing new life and a pop of color into your living space, can be done easily by incorporating indoor plants into your decor! Not to mention, they bring the beautiful outdoors to you, even when you have to be indoors. (After all, April showers bring May flowers!) We know how busy life can get, and you may be wondering how much maintenance indoor plants require. Luckily, there are many beautiful indoor plants that need very little care, ensuring that your daily routine won't be affected! Click here to see a list of some of the best indoor plants for apartment living.
Spring scents
Does anything say "spring" more than the scent of a newly bloomed flower or the crisp smell of the first grass cutting of the year? To bring the season into your home, incorporate the scents that remind you of spring into your home with oil diffusers, wax warmers, reed diffusers and more! These methods for incorporating your favorite scents into your home are very versatile, and you can quickly and easily change them up, depending on your mood!
Pops of color
What first comes to mind when you think of flowers blooming, sunshine, or a warm rain shower? Incorporating elements of spring into your home decor can help make you feel the spirit of the season, even when you're indoors! Decorative pillows, funky accent rugs, glowy string lighting or even bright new art pieces can all make your living space at The Abby feel renewed! 

Love the adventure. Live The Abby. Your next journey begins today. Click here to find your revolutionary home in Quincy today.