Why Medical Residents Should Match with The Abby for Match Day 2022
March 09, 2022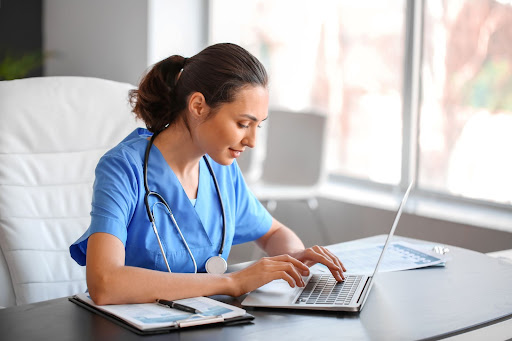 Match day is on Friday, March 18 this year and it will be a career defining day for medical students. They will get matched with a hospital at which they will complete their residency. On Match Day at The Abby, we welcome all new residents to our community and to the Quincy lifestyle. You're only a short distance from area hospitals, and only steps away from stress-eliminating amenities, making The Abby the perfect match for medical residents!
Proximity to Boston hospitals
With the Red Line, you have direct access to the MBTA North Quincy Station. The Abby's apartments make it easy to reach Boston's most captivating corners. Our transit-oriented community was built to make sure you never miss a beat, whether it's for work or for play.
Amenities to make your life easier
Working in the medical field can be extremely busy, and The Abby amenities designed to take away some of life's daily stressors. From our fitness center & yoga room, to indoor & outdoor social spaces, the rooftop pool, on-site Target store & specialty retail and much more, The Abby is here for your needs. Additionally, for residents moving either just a short distance or cross-country, The Abby's apartments are equipped with plenty of space to safely house all of your belongings. Learn more about our amenities and features by clicking here.
Rest easy at The Abby
Those working in the medical field have more than enough to stress about. Life at The Abby ensures that you can rest easy knowing that you only have a short walk to many essentials such as the grocery store, late night take out, and much more. On days off, residents can relax and decompress an apartment with stunning views of the beautiful city of Quincy. With an official Walk Score® of 83, The Abby is located in one of the most walkable neighborhoods in Quincy, meaning you can also decompress by taking a leisurely walk with your pup! 
Love the adventure. Live The Abby. Your next journey begins today. Click here to find your revolutionary home in Quincy today.