Why the Abby is the Perfect Pet Friendly Home
February 28, 2022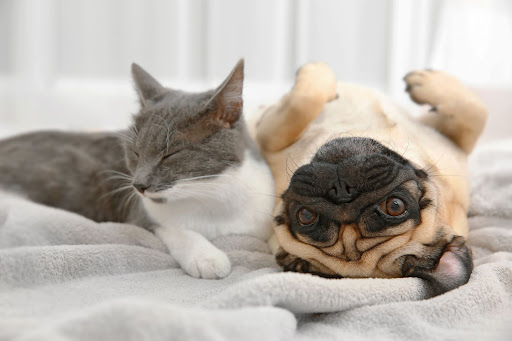 Our pets are our family, and at the Abby, we treat them as such. These are just a few of the reasons why The Abby is the perfect pet friendly home for you and your four-legged friends.
Pet Spa
Just like you have a self-care routine, your pet needs some "me" time, too! Pamper your pet in our designated pet spa where you can groom and spoil your fur baby to the fullest extent possible. Not only is it an opportunity to spoil your pet, but it's an excuse to spend some quality time with your pet, and maybe even make a new furry friend! 
Outdoor dog run
Our on-site fitness center and training room, smart bikes offering livestream studio classes, treadmills, dedicated yoga studio, rooftop pool, outdoor fitness courtyard, and bike fix-it shop are all for you to enjoy as a resident at The Abby but our outdoor dog run is for your furbaby! Get moving with your pet and you'll both feel great for doing so, and it's only steps away from your home! \
Quincy Dog Park
If you need an outdoor dog park to take your dog to, the Quincy Dog Park is only a few miles away from The Abby! The Quincy Dog Park is complete with three fenced-in areas to accommodate all dogs- no matter their size or age. One area is for dogs of all sizes, one is for small dogs and one is solely for senior dogs. Additionally, there is a shaded pavilion area with a water fountain, so you and your pet can take a water break! Learn more about the park in a Patriot Ledger article by clicking here.
Love the adventure. Live The Abby. Your next journey begins today. Click here to find your revolutionary home in Quincy today.